I'm SO EXCITED! I LOVE October! I love running in this weather! I love crunchy changing leaves, the smell of fire pits on the air in the early morning and late hours.
I always look forward to Halloween. I already have the menu planned and the set up for the yard planned. I can't WAIT to start putting up decorations.
This month from Moving Mountains you can expect to find Halloween themed workouts and all things pumpkin and football related for the next 31 Days!
Check out today's workout from
PopSugar The Great Pumpkin Workout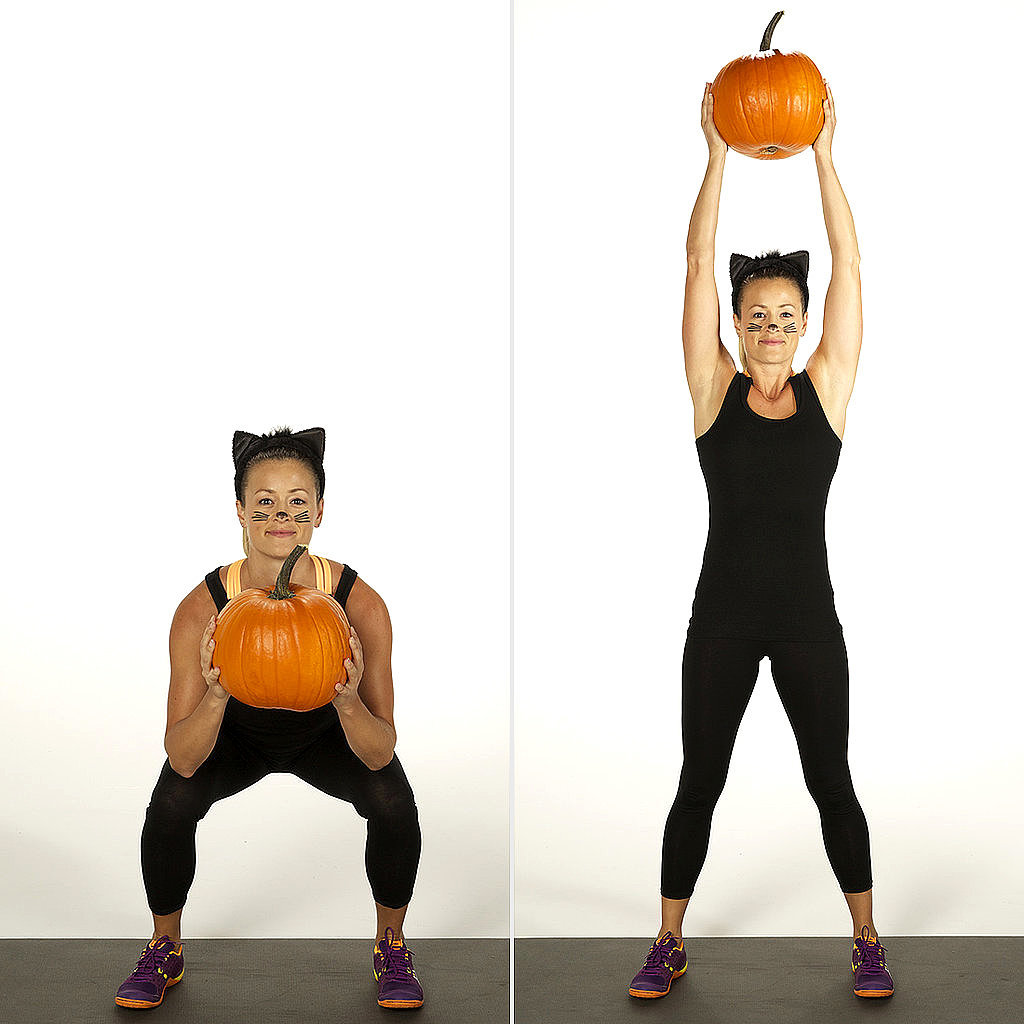 The best part is you can Vary the weight by the size of pumpkin you use. If you feel one exercise is to easy with a smaller pumpkin, switch it up add two medium sized pumpkins or one large pumpkin. You choose! But it's sure it get you in the spirit of pumpkin carving and pie making!
I
GET TO
go run now! Hope everyone has a Great Thursday!
Blessings,
A