I follow
PCOSGurl
on twitter and this month she came up with a great idea to raise awareness for PCOS. The challenge is called Plank for PCOS. It starts off fairly easy with a 20 second plank for the first few days then progressively gets harder from there.
I am happy to say that I have successfully completed Day 1, Wooo!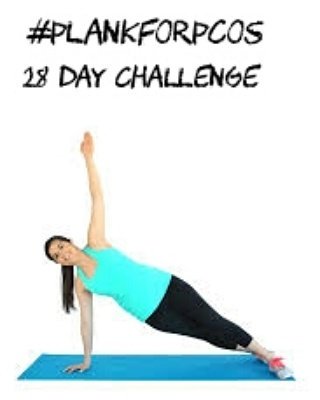 Here is the basic guideline for the next 28 days:
The Plank Challenge must be completed in 4 weeks. At first, you simply start out in the plank position for 20 seconds. Easy, right? Slowly you will build up your stamina until you are planking for 4 minutes during the final weeks. Follow this plan:
My plan during these seconds, that will pass more quickly than I think, is to pray. Pray for everyone who suffers from or is battling PCOS. For all those women who are struggling to lose weight, become pregnant, feel embarrassed by their skin, or their extra hair. Whatever their challenge I will be praying for that.